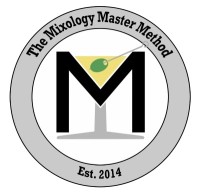 The Mixology Master Method™
The First REAL MIXOLOGY Course in Los Angeles!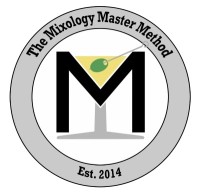 The Mixology Master Method™
The First Real Mixology Course in Los Angeles!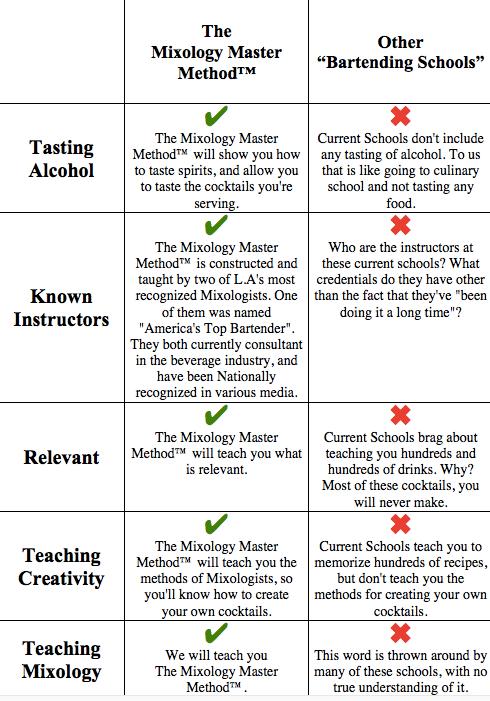 "A Bartending School that actually looks good on your resumé!"
– Los Angeles Magazine

"Finally a Bartending School that lets you taste the booze!"
– Gourmet Pigs
 *4-day certification class
*Corporate classes also available

*
Private classes also available

Mixology
In the 1800's, Bartenders were creative experts who were much like chefs in their use of fresh ingredients to make cocktails. However, thanks to Prohibition, they were no longer able to tend bar in the USA and were forced to move to other countries to practice their craft.
By the time Prohibition had ended in 1933, there were no Bar Chefs left in America, and bartending really became about delivering alcohol to the customer in the quickest and simplest form, and the real art of the bar was lost.
For years bartenders continued the same practices of making poor cocktails with artificial ingredients, and bartending schools continued to churn out the same old courses with the same bad practices.
In recent years, Mixology and creative bartenders using fresh ingredients has been revived. Mixology isn't new. It's a focus on the "old". The focus on the classic cocktails that matter and proper execution of such. Bars and Restaurants have caught on, and are updating their bar programs at warp speed. So why haven't bartending schools evolved?
Does practice make perfect?
No it doesn't. It's actually perfect practice that makes perfect. If you practice doing something the wrong way for a long time, you're just going to be really good at doing it the wrong way. Some current bartending schools are run by people who boast about the fact that they've been bartending for 30 years. So what? If they've been doing it the wrong way for 30 years, they are simply going to pass on those bad techniques to the students. That's why when restaurants and bars update their programs, they call in recognized Mixologists (such as the creators of The Mixology Master Method™) to update their menus and retrain their bartenders.
Well why don't we start the bartenders off the right way?
Now there's a novel idea. The Mixology Master Method™ is designed to give bartenders the relevant info they need for modern bartending. Current schools are hopelessly stuck in the '80's teaching bartenders to make drinks with sweet & sour mix instead of fresh citrus and sugar. They have them memorize recipes for the Harvey Wallbanger. Seriously? The Mixology Master Method™ will not waste your brain power memorizing pointless cocktails. We'll teach you the classics and how to execute them correctly. We'll teach you the methods for creating your own cocktails – that none of these schools are capable of. We will train the essential technical side of bartending; the mechanics, ethics, and general mindset of a service professional. This is the only proper bartending course in the L.A area, with a focus on both real mixology and world-class technique. This 32-hour course is designed to produce the balanced bartender. By the time we've finished with you, you will be over-qualified to work in sports/ dive bars, or perfectly primed for craft cocktail and upscale restaurant bars. Let's be real: Mastery takes a lifetime – and then some. You will never know it all. Like any great professional, you should continue to keep learning after the course is complete. However we'll empower you by teaching you everything you need to start off on the right track, so you are capable of working Anywhere.
Tasting
The other bartending schools in L.A have no tasting of alcohol. How are you supposed to know what your drinks taste like? The Mixology Master Method™ will allow tasting of drinks and spirits where needed. You will be able to begin the gradual development of your palate. An essential component of the Mixologist's tool kit.
–
Job Opportunities
As with other schools in the area, we highlight job opportunities to graduates. With ties to the SoCal chapters of the USBG and other societies for bar professionals, we give our graduates access to job postings. A big difference to most schools though is that we also have a constant influx of private event bartending gigs, courtesy of the co-creator of The Mixology Master Method™ and his company British Bartenders. Some graduates may get the opportunity to work with L.A's top private event Mixology Company.
Class Schedule
Certification 4-day Course (WEEKENDS)
Our weekend course is 4 days over 2 weekends (Sat, Sun and the following Sat, Sun).
The course is held in Los Angeles, CA
This is our main class. Our only certification class. Usually happens every month. Periodically we may do it during the week for 4 straight days (Mon, Tue, Wed, Thur). However this is quite rare currently and if not listed below, there is not a weekday class currently planned. This class is suitable for all. With or without previous experience. Please find available dates below. The line 'Click to enroll or see pricing' will take you to current pricing and availability. 
Other Classes
Other classes can be arranged, but don't include certification.
eg. A one evening class for one person or a group of friends. Obviously not as in-depth as the 4-day class.
We also do many corporate classes. Especially team building type classes.
Please contact us for availability and pricing for these other classes.  
O
WEEKEND CLASSES (Hollywood)
September 2023,
4-day WEEKEND course
Saturday Sept 23, 2023 (9am-5pm)
Sunday Sept 24, 2023 (9am-5pm)
Saturday Sept 30, 2023 (9am-5pm)
Sunday Oct 1, 2023 (9am-5pm)
Click to enroll or see pricing
The certification exam will be on Sunday October 1, 2023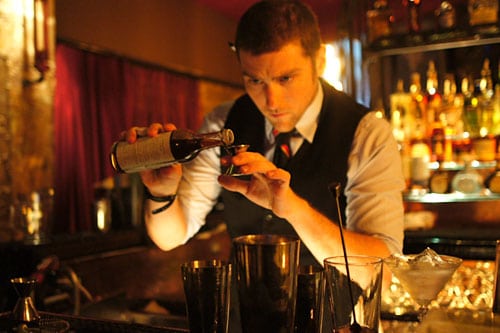 Joseph Brooke
Co-Creator 
"Top Bartender"
Joseph Brooke has been in the service industry for over 20 years. In that time, he has tended and managed bars on both coasts.
He established Mixology 101 in Los Angeles, in conjunction with the Maestro himself: Salvatore Calabrese.
Joe was the season 2 Winner of NBC's show, "On The Rocks: The Search For America's Top Bartender" and returned as a judge for season 3.
He has also been seen as a recurring Bar Expert on Spike TV's "Bar Rescue", where he has worked alongside Jon Taffer in the re-branding and re-training of failing bars across the nation.
He has been certified Bar-Ready by the Beverage Alcohol Resource, has graduated from Southern Wine & Spirits' academy in Las Vegas, and has a Consejo Regulador Del Tequila T certification.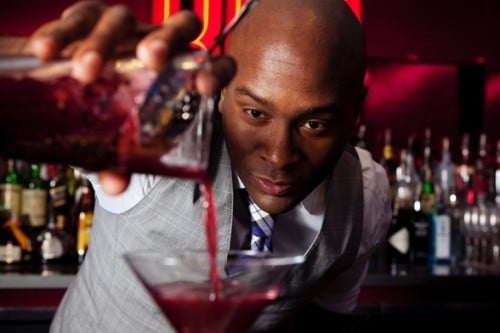 Martin Cole
Co-Creator and Instructor
"The British Bartender"
British Bartender and owner of Los Angeles private event Mixology company "British Bartenders". Former London bar owner, Martin has been in the bar business for over 25 years and has worked across the world, from bars in London to L.A bars such as La Descarga, and also consults privately.
He started British Bartenders in 2007 after realizing there was a lack of Mixology at private events. Due to their focus on proper cocktails & techniques, the company has since gone on to great success and done hundreds of brand-sponsored events.
Martin's certifications include:
Certified Specialist of Spirits (CSS) Society of Wine Educators. Certified Spirits Professional (SP) United States Bartenders' Guild.
Sommelier Level One – The Court of Master Sommeliers. Certified T.I.P.S Trainer
Martin is 

currently

 the L.A brand specialist for The Macallan.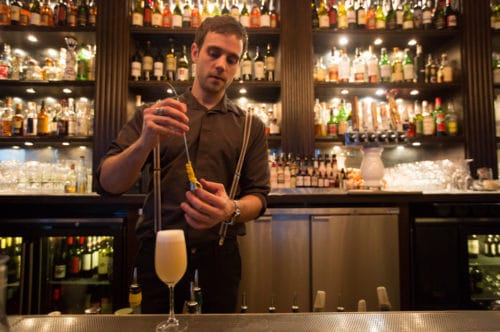 Jeremy Lake
Instructor 
Jeremy Lake is an award-winning mixologist based in Los Angeles.  Lake and his spirituous concoctions have been featured in several multimedia outlets including:
Imbibe Magazine,
The Tasting Panel
LaMag.com,
Liquor.com,
Forbes.com and
ABC'S the Glass House.
He's either helmed or managed many renowned LA-based cocktail programs including those at the James Beard nominated Rivera Restaurant, Crossroads Kitchen, Rosaline and Lost Property.
Jeremy has been the national brand ambassador for Ascendant Spirits distillery and is currently the SoCal Mixologist for the nation's second largest alcohol beverage distributor, RNDC.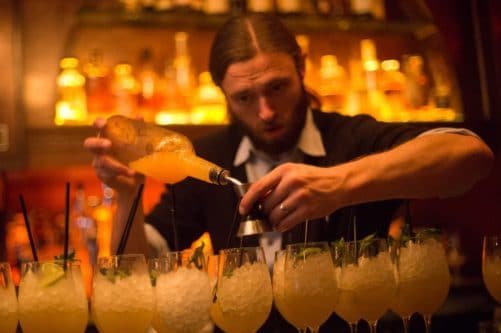 Rhino Williams
Instructor   
Born and raised in Wales, now a globally trained mixologist with 20+ years of experience. Rhino is well versed in every aspect of the hospitality industry. He has designed, opened, rebranded & operated many successful bars, restaurants, nightclubs and lounges nationally and internationally. He is the proprietor of successful business, Lost Property Bar in Hollywood, and is soon expanding into a Hotel partnership in Palm Springs. As well as being an educator at "The Mixology Master Method", Rhino also works on seminars with the Museum of the American Cocktail, The Southern California Whiskey Club, and developed educational visual media content for The Laboratory Arts Collective, BritWeek.org and CozyMeal.com
No guarantee as to which instructor will teach which class.
September 23, 2023 (9am PST)
Chance of tasting alcohol
The Mixology Master Method ™
Chance of tasting alcohol
All the other L.A bartending schools
Frequently Asked Questions
Do I need to have prior bartending experience to attend this course?
No you don't need experience. Our students are usually a mix of:
total beginners who want to become bartenders

people who have bartending experience, but want to step up their game and learn mixology

cocktail enthusiasts who want to learn as a hobby

people who are doing it for fun, or just to be able to make better cocktails at home
How many students are there in class?
We allow a maximum of 12 students in each class.
What happens if I don't pass the test?
Nothing bad 


Our test has a high pass rate, because we prepare you well. Should you happen to not pass, you can retake it. You don't have to do the whole class over. You will just retake the test when our next class takes it. Ususally the following month. You can retake it until you pass. It's nothing to be afraid of, and it won't be on your permanent life record. You just won't get a certificate until you pass. 
Telephone:
(844) 836-3227
(844) TEND BAR
 Weekend Course Address

1704 Vine St #2
Los Angeles
CA 90028
Mailing Address
The Mixology Master Method™
149 S Barrington Ave #215 Los Angeles CA 90049